Hcigar E-Pod Pod System Kit
$14.99
The Original Hcigar E-Pod Pod System Vape Starter Kit is a small and powerful device that makes vape easier and brings excellent MTL experience. Hcigar E-Pod Pod System is constructed from 304 stainless steel and the pod cartridge made of PCTG, safe, durable, and not easy to corrode. Lightweight and portable appearance provide a comfortable hand grip and easy operation. E-Pod is equipped with a 650mAh rechargeable battery to meet daily vape power consumption. It has a button-less design and uses a draw-activated firing mechanism to provide a simpler way of vape and freely enjoy the vaping taste. Moreover, it adopts 3.2V constant voltage output that is more matched with nicotine salt. At the top is a magnetically connected 2.0mL pod cartridge, offering an integrated coil design, presenting a leakproof pod construction, holding the e-juice within the 2.0mL pod cartridge, refillable via hidden fill ports disguised by the mouthpiece cover. The cartridge is filled with double holes, the air pressure is more stable, and the e-liquid is filled more smoothly. E-Pod pod Cartridge also uses fish lips design nozzle to fit your lips better. The 0.8ohm Mesh coil is integrated inside the cartridge, which can maximize the e-liquid taste and bring excellent MTL vaping.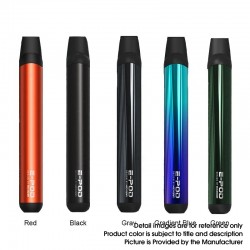 Hotcig Kubi Tank Atomizer / Pod Cartridge for Kubi Stick Kit
$6.99
The Original Hotcig Kubi Stick Tank / pod cartridge comes with easy refilling system. Featuring leakage-proof design and food grade material, the Hotcig Kubi Stick Tank brings a superior vaping experience to you. Compatible with Hotcig Kubi Stick Coil (not included). 1 PC each pack.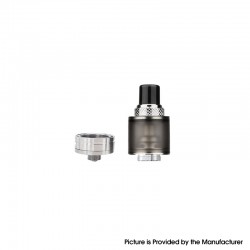 Hotcig Kubi Stick Kit / Pod Cartridge Replacement Magnetic Cap
$2.59
The Original Hotcig Kubi Stick Magnetic Cap is made of high-quality food grade materials. The Kubi Stick Magnetic Cap is designed for Hotcig Kubi Stick Kit / Hotcig Kubi Stick Pod Cartridge. It is easy to clean and install.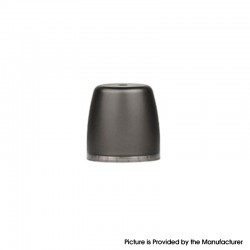 Hotcig Coil Head for Kubi Pod System Vape Kit(5 PCS)
$8.99
The Original replacement coil is suitable for Hotcig Kubi Stick Pen Starter Kit. The Hotcig Kubi Stick Coil features 1.2ohm for better vaping. Comes with 5 PCS / Pack.