SENECA SNC-30W module
clona/rival Evolv DNA 30D
The SENECA SNC-30W is a power regulated digital switch-mode DC-DC converter for personal vaporizers.
It features controlled power from 6 to 30 watts, runs from a single lithium cell and includes protective features such as overcurrent, over and undervoltage protection and a thermal shutdown.
It features a small OLED 0.91-inch display, digital user controls, onboard buttons and synchronous rectification for maximum battery life and minimal heat generation.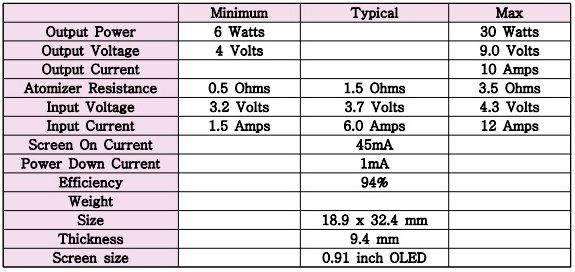 [youtube]
[/youtube]
http://www.nerokim.com/ishop/index.php? ... duct_id=50
" onclick="window.open(this.href);return false;